Presentation of the Board of Directors of Agri Invest A/S
Had an agricultural education in 1979 and has since been an independent farmer. Production currently has 750 sows – supplying 33,000 finisher pigs a year and operates 500 Ha.  Also investor in an agricultural project in Kaliningrad. Board member in different commitees in several years – eks. in a Farmers' Association, Steff Houlberg and Danish Crown and Farm Forum member in pig production. Today most as Board member in Agri Invest A/S.
Jørgen Oluf Stougaard became an independent farmer in 1986 and in 1990 he took the Green Certificate from Dalum Agricultural College. Currently runs a joint operation with the family.
The joint operation covers 1650 HA, a finisher production with 53.000 finisher pigs, and also produced and sold straw for heating plants and export.
Have haulage business with 7 trucks and a total of 22 employees.
Graduated from Business School Agricultural Economist and Bachelor of Commerce in external accounting, organization and management. Agricultural experience as a production manager and herdsman in Denmark, Norway and Australia. Owns Højageragard and Nygaard with 260 dairy cows, 1.400 veal calves and 575 HA of arable land. Has eight employees and works as a valuation assessor for DLR Kredit A/S. Investor and board member of MC ImmobilenInvest GmbH, Rebild Park ApS and Bigum Holding ApS. Positions of trust with Trygheds Group, Tryg Foundation and a finance company.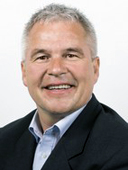 Claus Nørgaard
Hurup Vestergaard
Rønningen 4 · 9560 Hadsund
Graduated civil ecomenist, HA from Aalborg University.
Owns Hurup Vestergaard, supplying 24.000 finisher pigs and operates and owns 550 Ha.
Chairman of BK Nord A/S and member of the boards in the Farmers Association Agri Nord, Øster Hurup Invest A/S, HEF Amba and HEF A/S.
Trained as a commerce student and bank clerk.
Purchased a holding in Ikast in 1997 and currently operates approx. 680 Ha in a joint operation with his brother, with emphasis (approximately 220 Ha) on potatoes for starch procuction.
Trained

 

Agricultural economist

 

and a degree

.


Owner of

 

324

 

Ha

 

and

 

owns 25

% of 

Kjargaarden

 

I/

S

 

(founded

 

in 2001)

 

which

 

operates

 

1,472

 

Ha

 

with

 

potatoes,

 

malting barley and  

maize.

 

Produces

 

3500

 

calves

 

for

 

Danish veal

 

and about

 

36,000

 

finishers.

 

Has 24

 

employees

.


Is

 

also

 

co-owner of

 

Kjargaard

 

Build

 

A/

S

 

(founded

 

in

 

2007), which

 

employs about

 

40 employees

 

and

 

specializes in 

agricultural

 

buildings in

 

Denmark

 

and Norway.




Board member since

 

2006

 

Karup

 

Kartoffelmelsfabrik.
Bent Blindkilde Jeppesen
Tybjergvej 20, Tybjerg
DK-4160 Herlufmagle
Had an agricultural education in 1979 and has  since 1980 been an independent farmer.
Owns Fuglsang – Tybjerggaard, supplying 85.000 finisher pigs in 3 different breeds and a big major advancement. Operates and owns 1200 Ha.
Board member in BBI which operates agriculture in Russia.