Presentation of the Board of Directors of Agri Invest A/S
Was agricultural educated in 1979 and has since been an independent farmer nearly Holbæk.
Has the last years sold the pig production and associated production properties to a son.
The rest of the agriculture is part of the working community.
Jørgen Oluf Stougaard became an independent farmer in 1986 and in 1990 he took the Green Certificate from Dalum Agricultural College. Currently runs a joint operation with the family.
The joint operation covers 1800 HA, a finisher production with 53.000 finisher pigs, and also produced and sold straw for heating plants and export.
Have haulage business with 10 trucks and a total of 30 employees.
Graduated from Business School Agricultural Economist and Bachelor of Commerce in external accounting, organization and management. Agricultural experience as a production manager and herdsman in Denmark, Norway and Australia. Farmer on Højageragard and Nygaard with 260 dairy cows, 1.400 veal calves and 777 HA of arable land. Has nine employees and works as a valuation assessor for DLR Kredit A/S. Investor and board member of Vesthimmerland Biogas, Rebild Park ApS and Bigum Holding ApS. Chairman of the Board of Trygheds Group, positions of trust in Velliv Association, financial company and several farm boards.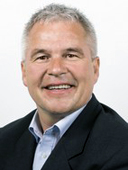 Claus Nørgaard
Hurup Vestergaard
Rønningen 4 · 9560 Hadsund
Graduated civil ecomenist, HA from Aalborg University.
Owns Nørregaard, Øster Hurup with plant breeding.
Chairman of BK Nord A/S and Risk and the Audit Commitee of Norlys Amba. Member of the boards in Norlys Amba, Norlys Energi A/S and Øster Hurup Invest ApS.
Bank graduate. 40 years of employment in Nordea, of which 20 years as head of agriculture in the Herning area.
Is still working in Nordea as a large agricultural adviser in the agricultural department North / West Jutland (Holstebro)
with his own portfolio.
His production is 900 ha – 540 ha is owned and 360 ha is rented. Primary production is starch potatoes with an annual
are of 275-300 ha. Buildings on his agricultural properties are rented out for slaughter pigs and sharemilks with a herd
of 150 cows.
16 years of board positions in the starch industry until 2019
10 years of board positions in windmills company until 2018
Agricultural Economist:
Various management subjects at the business academy Midt/Vest.
Is director of Klimadan A/S and GreenMaq A/S. Klimadan is a nationwide distributor and installer of large heat pump systems for
Agro, residential and commercial, the company has 52 employees. GreenMaq A/S is a company that sells, assembles and services our Agro solutions in Asia.
Plant breeding in the free time of 140 ha, of which approx 46 ha with potatoews and the rest with grains and rapeseed.
Has previously been chariman of the learning center south of Herning, as well as a member of various local associations.
Bent Blindkilde Jeppesen
Tybjergvej 20, Tybjerg
DK-4160 Herlufmagle
Agricultural education with the family Tybjerggaard, with 11500 sows of which 5000 are in breeding and breeding as well as fattening pig production. Operates and owns 1400 Ha plant breeding.
Board member in BBI, which runs Agriculture in Russia and director of BBJ Byg, which builds stables.